In 1987 there was a movie about a toaster (and other retro items) trying to make it to the big city to find their owner.

In the climax, they make it to 'the city' only to get thrown into the trash by the "newer" (by 1987 standards) talking appliances. They arrive at a dump where they are treated to last words of a series of cars, as told in the song, 'Worthless.'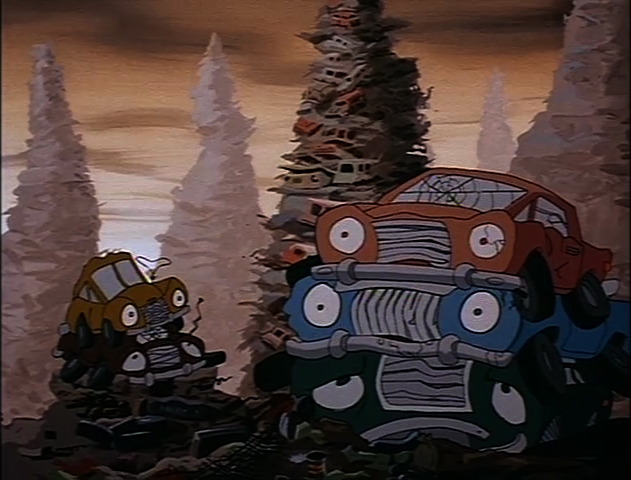 I can't take this kinda pressure
I must confess one more dusty road
Would be just a road too long
Worthless…
I just can't, I just can't
I just can't seem to get started!
Don't have the heart to live in the fast lane
All that has passed and gone
The first two cars seem to represent the typical depression/anxiety based characters. These character types suffer from self-esteem issues and as a result, never reach their full potential. Commonly seen in indy movies where characters are resigned to their normal lives because normal is better than nothing, right?
Worthless!
And there ain't nothing you can do about it
Worthless!
Pardon me while I panic!
Worthless! Worthless! Worthless!
I come from KC Missouri
And I got my kicks out of Route 66
Every truck stop from Butte to MO
Motown to Old Alabama
From Texarkana and east of Savanna from Tampa to Old Kokomo
Worthless…
The first verse of this section comes from side characters, who do not end up dying. But the main section is my favorite. The idea of a character who is a nomad, a traveler, who spends his life going from place to place, experiencing everything that life has to offer. This is a theme, indicative of biker movies or other 'buddy flicks' where the goal is simply to outrun the shadow of death for as long as you can.
(and I'd like to think I was not the only millennial inspired by traveler car's heroic sense of adventure. )
The next three parts are sung in quick succession:
I once ran the Indy 500
I must confess I'm impressed how I did
And I wonder how close that I came
Now I get a sinking sensation
I was the top of the line, out of sight out of mind
So much for fortune and fame
Clearly, this refers to athletes or other professionals who feel past their prime.
(yes, this was a parody movie but I feel like this is the best example of that character trope.)
Once took a Texan to a wedding
Once took a Texan to a wedding
He kept forgetting, his loneliness letting
His thoughts turn to home and we turned
I took a man to a graveyard
I beg your pardon, it's quite hard enough
Just living with the stuff I have learned
Worthless…
The yellow limo and the blue-black herse are up next. their theme seems to be regret. Someone almost gets married but at the last moment, they have a change of heart. Will they regret it? Maybe. Or will they become depressed and stunted in their emotional growl, leading to possibly suicide?- maybe.
'Always be my Maybe' is a comedy/positive example of characters falling into the pit of regret but then finding their courage and truth (even if it came 16 years later. )
Next-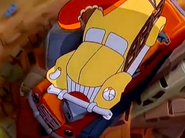 Once drove a surfer to sunset
There were bikinis and buns there were weenies
Fellini, just couldn't forget
Pico, lets go up to Zuma
Pico, lets go up to Zuma
From Zuma to Yuma the rumor was I had a hand in the lay of the land
(Death crunch, followed by the chorus,)
Get up and go hit the highway
This part falls under misheard lyrics because I think it would make much more sense as:
Believe me, we couldn't forget, She said let's go up to Zuma… etc
Anyway, similar to the traveler/nomad car this is another character with a cool life story. The little yellow van took a bunch of kids on a road trip and although it was only a vacation (as opposed to a way of life) there were lessons, and memories that would change them forever.
The best example of this trope being:
And finally-
I worked on a reservation
Who would believe they would love me and leave on a bus back to old Santa Fe?
Once in an Indian nation
I took the kids on the skids with a hope
He was happy until I heard him say
(Death crunch, followed by the chorus,)
You're worthless
It is commonly thought that the final car represents the elderly. But what's strange is, in the video, the car drives itself into the crusher. Meaning- it was still operational, it could have tried to save itself.
This, to me, represents a character trope of someone who feels like their existence is holding back others. This can be someone elderly, sick or disabled, as seen in the 2005 drama:
Overall, Worthless is a cute 80's power ballad sung by junkyard cars. This song represents such a wide range of characters, from all stages of life, one cannot help but-